Some of the Reception children went to trial out a welly walk at Whitworth Park.
The children listened carefully to riddles and clues and worked hard to locate different sculptures.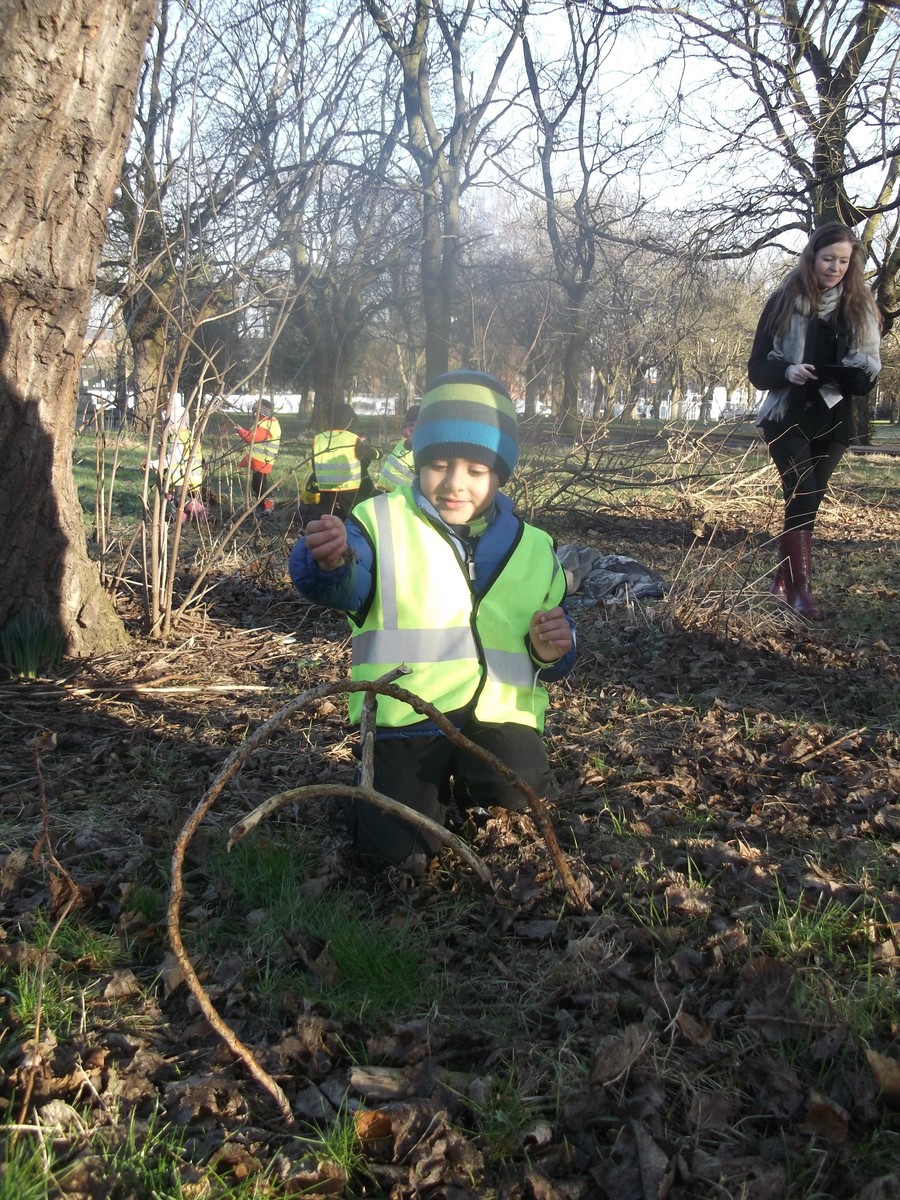 The children then took part in some champion challenges. Here Farez is making a wonderful squirrel home.
Here Warif has found an interesting leaf. "This leaf is all glittery. It is frosty."