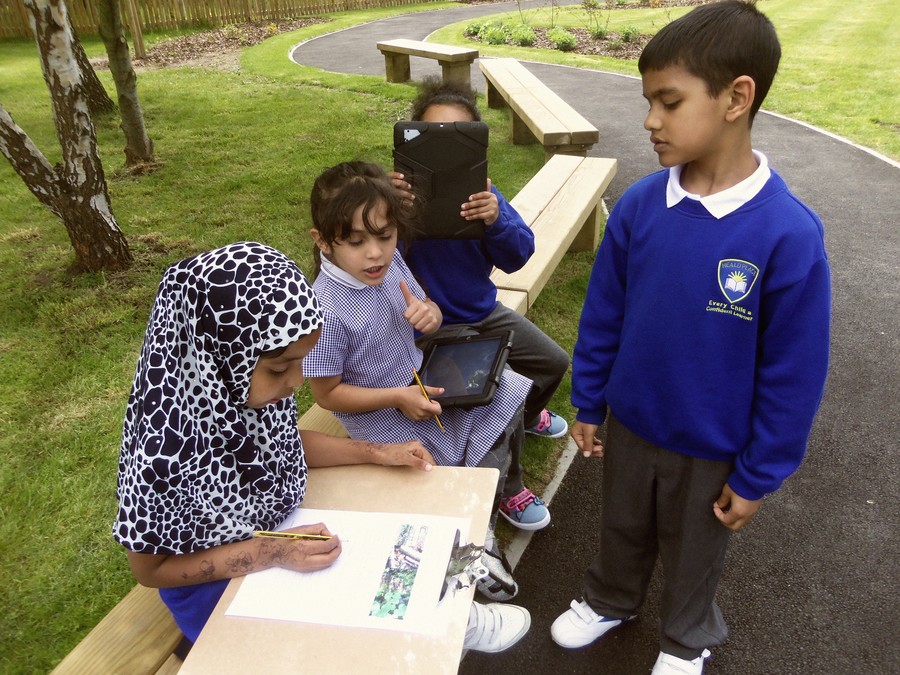 Rezwan, Noha and Rannia are collaborating about the habitats and minibeasts they have oberserved.
Thenaa , Ainza , Hassan and Elijah are recording their observations using ipads and clipboards in the field.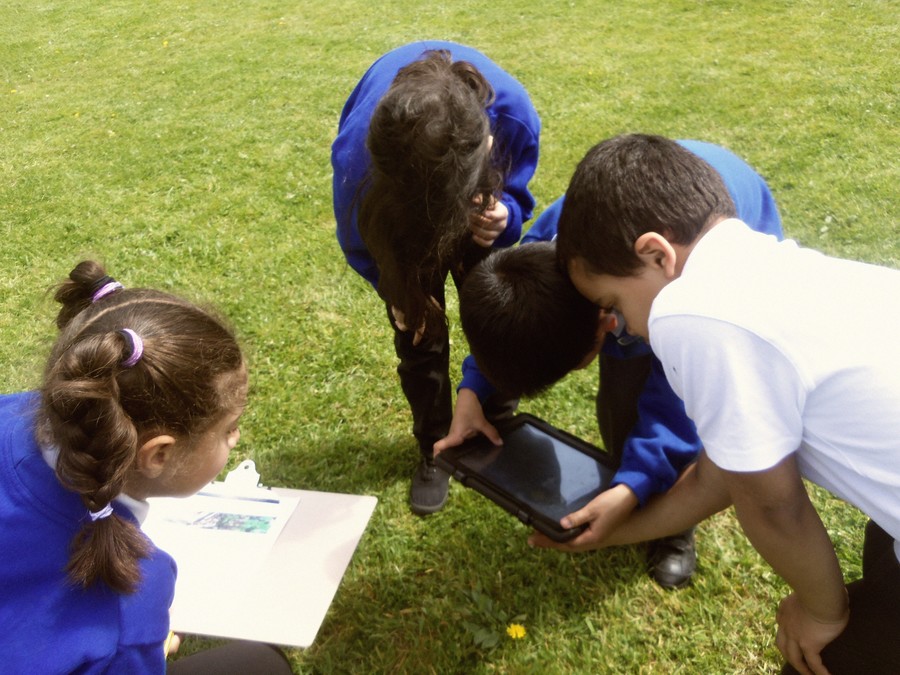 Safaa, Laila AND hassan are recording observations about minibeasts and their habitats in the local environment.
Amna and Hasna are recording where they found minibeasts, whilst Haniin and Shahed are using the ipad to photograph the evidence for their science project.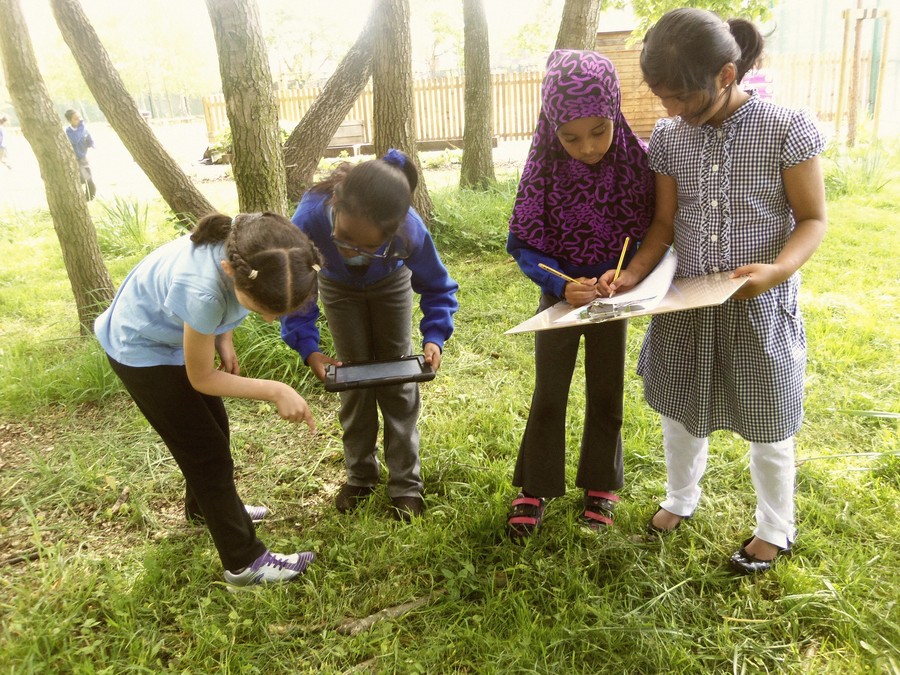 Class 2A are taking a rest in the shade after an exciting afternoon observing minibeasts in their habitat as a science lesson.